Book Meetings &
Get Replies On Demand.
The only marketplace for guaranteed prospects.
Trusted by leading brands and startups

Find Prospects
Find professionals from around the world and across industries.

Get Paid
Build your professional profile and get paid for your influence.
Professional marketplace for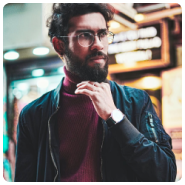 Step #1
Search 50K+ profiles to find professionals that align with your goals.
Step #2
Request a meeting or a reply with the profiles that you'd like to connect with
Step #3
Connect with professionals who accept your meeting or reply quest and grow your network exponentially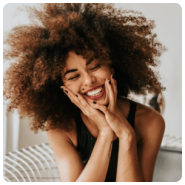 Step #1
Connect your LinkedIn account to sign up and set your rates
Step #2
Look for invites to meetings and/or replies in your email box
Step #3
Respond to the replies that you accept and/or attend scheduled meetings to get paid for your time
Why Fozzie?
Fozzie helps you connect to the right people at the right time


Networking
Find your tribe. Connect with like-minded professionals to start conversations and build relationships.


Sales
Find exciting sales leads to fill your B2B funnel for ±50% lower cost than other lead channels.


Mentorship
Reach out to a mentor that will help you meet or exceed the future goals and expectations in your career.


Recruiting
Connect with profiles to identify and recruit your ideal candidates from top industry professionals.
Search by industry
Over 50K profiles across hundreds of industries and roles
Software
CTO, Senior Developer, AI, ML, Python
Capital Markets
Senior Manager, Fund Manager, Strategist
Biotechnology
Biodefense, Informatics, Regulatory Affairs
Network Security
CISO, Digital Forensics, Security Architect
Telecommunications
Managing Director, CIO, VP Global Data
Higher Education
Managing Director, President, Chair
Media
President, CMO, General Manager, VP Production
Search professional profiles
Book a meeting or reply with over 50K executives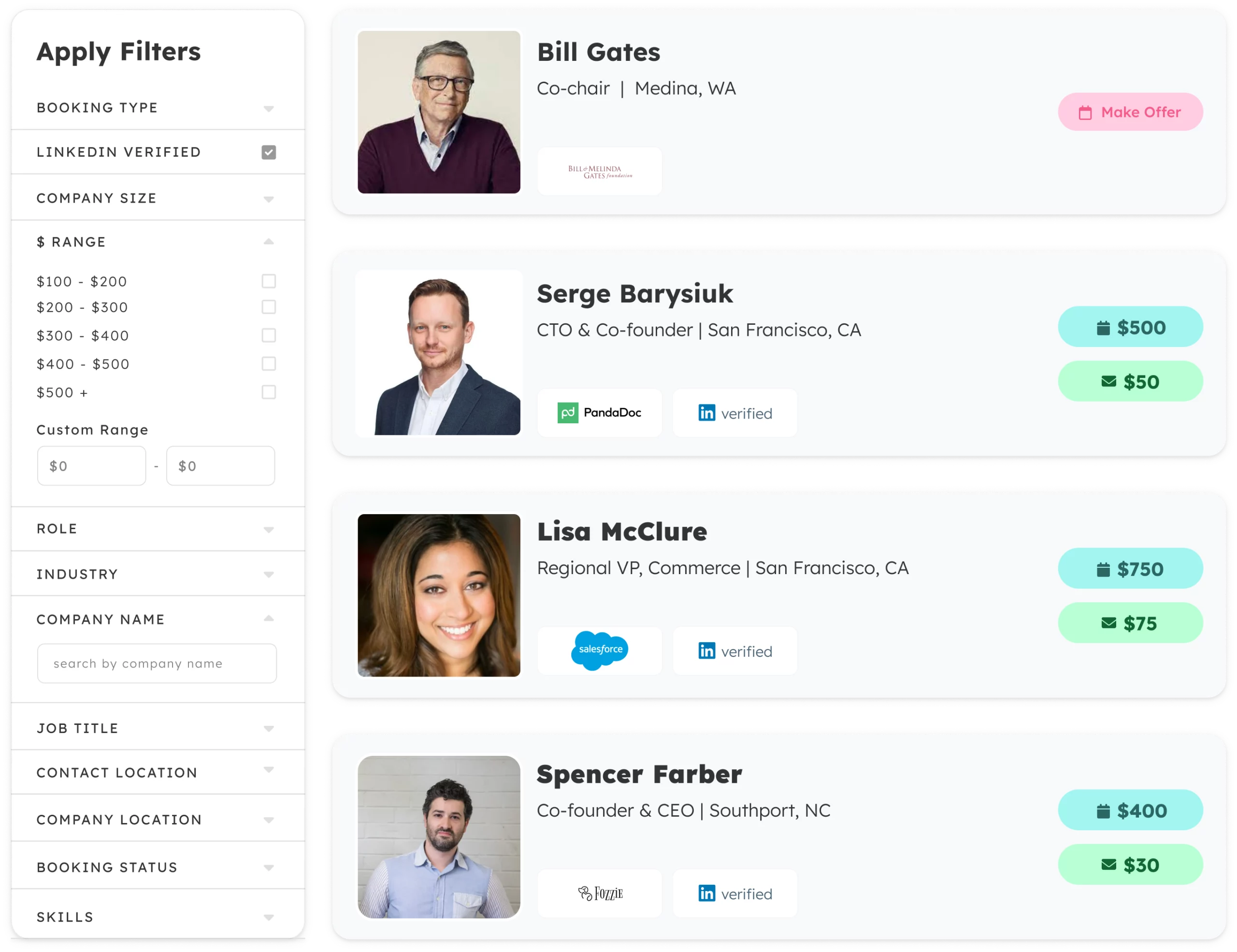 How we can help
Making your job search easy
Professionals
Want to get paid?
Get paid for your knowledge and insight. Offer meetings and email replies to other professionals who are ready to pay for your time.
What our customers says
Don't take our word for it, take theirs!

"The connections have been awesome"
I've enjoyed the excellent mentorship and networking opportunities.

"Excellent networking solution"
I've been surprised at the amazing connections I've made so far. Plus, I earn extra cash for my time!

"I recommend Fozzie to my colleagues"
I love getting paid for my time, it's a limited resource and very valuable to me. This is great!
Latest from our blog
Get interesting insights, articles, and news